Music festival season is upon us! Every year I always say "I'm going to Coachella next year!" and then it doesn't happen. It's okay, I don't really want to go anyways. Why would I want to spend a whole weekend dancing with my closest friends to some of the hottest music right now? That's so not cool. Anyways, just because I can't go doesn't mean you have go with the usual, basic festival outfits. Here are some new trends that will be a big (and unique) hit at this years' festivals.
Crystal Headbands
Floral headbands are so last year! Crystals have been making a huge comeback in fashion and home decor. Stand out from the crowd with your own custom DIY crystal headband!
Click here
to watch Mr.Kate's super easy DIY video to learn how to make your own!
Hair Tattoos If you want something more lightweight than a headband, you can opt for a hair tattoo! Basically weightless, and fabulous AF. If you have Amazon Prime you can get your tattoos by the end of the weekend!
Temporary Watercolor Tattoos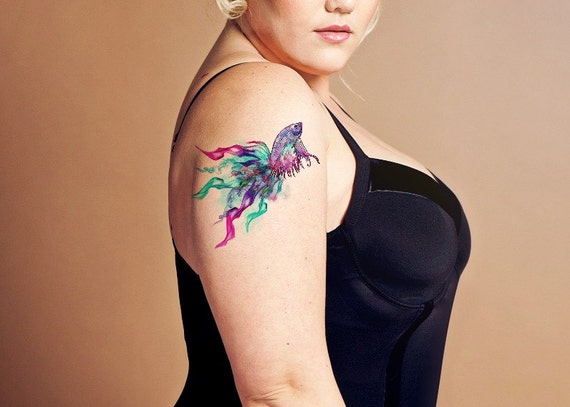 Last year, metallic temporary tattoos were all the rage. This year, it's all about temporary watercolor tattoos. These whimsical, beautiful designs are the perfect finishing touch for any outfit. You can purchase this tattoo and others on
Sideways Etsy's Shop
or on
Mr.kate.com
.
Herschel's Hip-Pack
It cracks me up that Herschel's named their product the "Hip-pack". Who are you trying to fool!? We all know you're talking about the classic fanny-pack and we love it! It might seem kinda lame, kinda outdated but nope! Fanny packs are making a strong comeback and I definitely want to sport one even though I won't be at a music festival this year.
Herschel's
"hip-pack" game is strong, and if it was up to me I would have as many hip-packs as I do shoes (and I have a lot of shoes)!
Where ever you're going, whatever you decide to wear, remember to have fun, stay hydrated, stay safe, and make the rest of us feel the most FOMO we've ever felt in our whole lives.